Jobs
Please scroll down for our current UK job listings
Back in 2009 we started our #drinkinghelps revolution in Hamburg, Germany. Our goal was to challenge the corporate soft drinks giants, dominating the market with their artificial, unhealthy and unethical range of fizzy pops. Instead of maximising shareholder value, we wanted to find new ways of supporting the workers along our supply chain; from the tea growers in Sri Lanka to the smallholder passion fruit farmers in Peru.
That's why our range of soft drinks supports Fairtrade and sustainable, organic methods of agriculture. What's more, 5p from every bottle sold goes to the Lemonaid & ChariTea Foundation, with over £7 million raised for social projects in the growing regions to date. You can find out more about the work of our Foundation here. Oh, and you will be able see for yourself - because every year, we pack our backpacks and go on project trips to meet the growers and our project partners, like the Heiveld Cooperative in South Africa.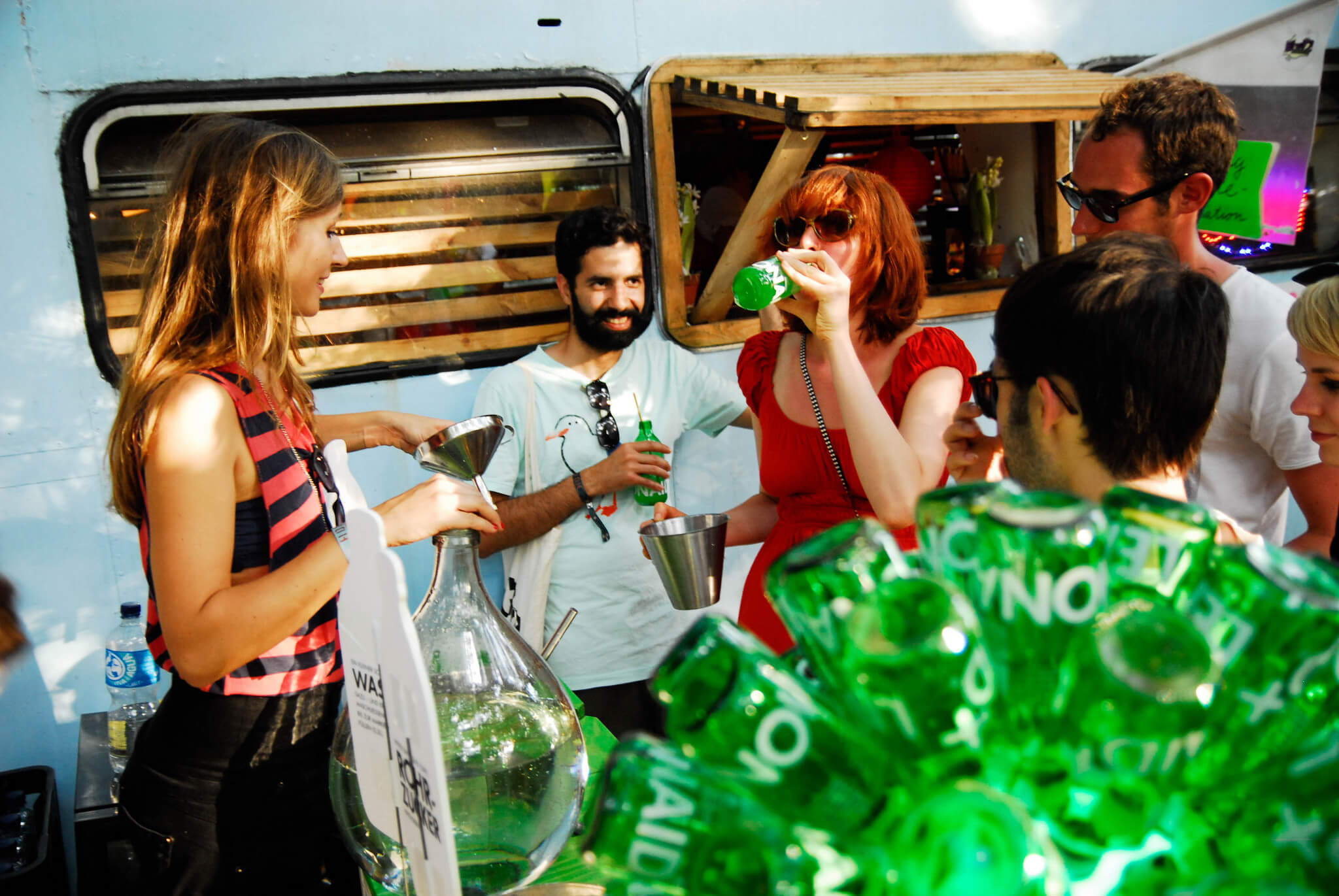 South-West UK Sales & Relationships Manager
We are looking for a full-time & permanent South-West UK Sales & Relationship Manager. An outgoing and extrovert self-starter with a can-do attitude and drive to help grow our ethical soft drinks brand across the South-West of England and Wales, with a healthy work-life balance and no regular weekend or evening shifts.
ABOUT THE ROLE
You will be responsible for the growth and account management with coffee shops, clubs, bars, hotels, restaurants and independent shops within your sales area: Bristol, Dorset, Wiltshire, Gloucestershire, Somerset, Devon, Cornwall and Wales. You'll be working independently, whilst being part of a small UK team and a fast-growing European social business with 100+ staff globally. We set out to improving the lives of the communities in the Global South where our ingredients are farmed. We have already raised over £7 million for social projects in Sri Lanka, India, Mexico and South Africa, but this is just the beginning of changing soft drinks from a sugary pop into a force for good.

WHAT WE OFFER YOU
- Independent place of work - you organise and execute your own trips Mon-Fri to visit clients across the South-West (Bristol, Dorset, Wiltshire, Gloucestershire, Somerset, Devon, Cornwall and Wales) with options to do the admin side of your job from home or your favourite coffee shop.

- A company car, available for both business and private use
- Travel expenses, hotel accommodation and sustenance paid
- 26 - 30 days' holiday a year (plus public holidays!)
- Annual Summer Party in one of our Global Markets - think German castles or French beachside
- Project trips to our farming cooperatives and project partners in the Global South
- Quarterly Team Socials in London
- Private Medical Insurance (incl. dental, optical & mental health), co-paid by the company
- Pension Scheme
- Cycle2Work Scheme
- OTE remuneration of £29,800 (combination of fixed & monthly bonus, up to £35,000 annually)
WHAT WE ARE LOOKING FOR
- Excellent and confident communicator with great interpersonal skills

- You are based in Bristol, or within a 20mile radius of it
- Infectious enthusiasm, switched-on and authentic
- Independent and autonomous as you will be in the field 80% of the week
- Resilient – you don't take 'no' for an answer and have a history of overcoming challenges
- Full clean UK driving licence
- A proactive, extrovert approach and an entrepreneurial attitude
START DATE
As soon as possible!
To apply for this position, please click here.

Marketing Activation Internship
We are looking for talented and proactive students seeking to gain diverse professional experience while supporting our seasoned Marketing and Sales team. This represents a valuable opportunity to strengthen your CV, working with a global challenger brand that's sparking positive change. A paid internship, you will work on a flexible part-time basis during semester (6-10hrs p/m), with the potential to extend to full-time during semester break.
ABOUT YOU:
The role is open to students of all study disciplines, not just those studying in the field of Marketing or Business:
- A student, local to London during the University Semester
- Outgoing, organised and open to supporting on a broad range of tasks
- Confident in your ability to independently engage with professionals and strangers in both sales and educational contexts
- Tech-savvy with an eye for taking good photos and videos
ABOUT THE ROLE:
Your main responsibilities & what the role entails:
Conduct Brand Activations: Marketing isn't all sitting behind a computer screen. We pride ourselves on maintaining close personal relationships with our partners, and will get our hands dirty to strengthen these ties. You will thus spearhead on-site brand activations for Lemonaid & ChariTea with some of our largest B2B clients, including universities and corporate head offices. This involves coordinating physical set-ups, in-person promotions and sampling campaigns to generate interest and expand our relationships with some of the UK's most successful businesses.
Engage with B2B Clients: Build and maintain relationships with B2B clients to secure opportunities for further brand activations. Collaborate with the Marketing and Account Management teams to understand the client's objectives and tailor activations to create mutual value.
Data Collection and Feedback: In today's data-driven world, students frequently encounter challenges when trying to gain practical experience in this field. Your role will involve actively participating in data collection, primarily through surveys and gathering oral feedback. Additionally, you will concentrate on growing our email database. Your insights will also be valuable in providing feedback to our partner catering professionals, assisting in the exploration of opportunities to enhance our on-site offerings.
Drive Brand Awareness: Passionately communicate our brand's mission and values, whether that be via capturing and editing vital footage or having positive conversations with students and professionals about what we stand for. Learn from the Marketing team about brand and product promotion through various B2C marketing channels, such as social media, copywriting and offline advertising.
WHAT WE OFFER YOU
The perks of being a Lemonaider, changing the world one drink at a time:
- Paid Internship: £11 per hour
- Travel expenses covered
- A healthy free allowance of our premium soft drinks
- Opportunities to work on exciting projects and events, such as musical festivals and brand collaborations
- Flexible working hours; approx 6-10 hours a month during the term
- Opportunities to choose shifts that fit your schedule
- Option to join us full-time during your university summer holidays next year