ECSAT: Empowering People with Disabilities in Sri Lanka
The non-profit organisation "Equality-based Community Support and Training" (ECSAT) has been supported by the Lemonaid & ChariTea Foundation since 2017.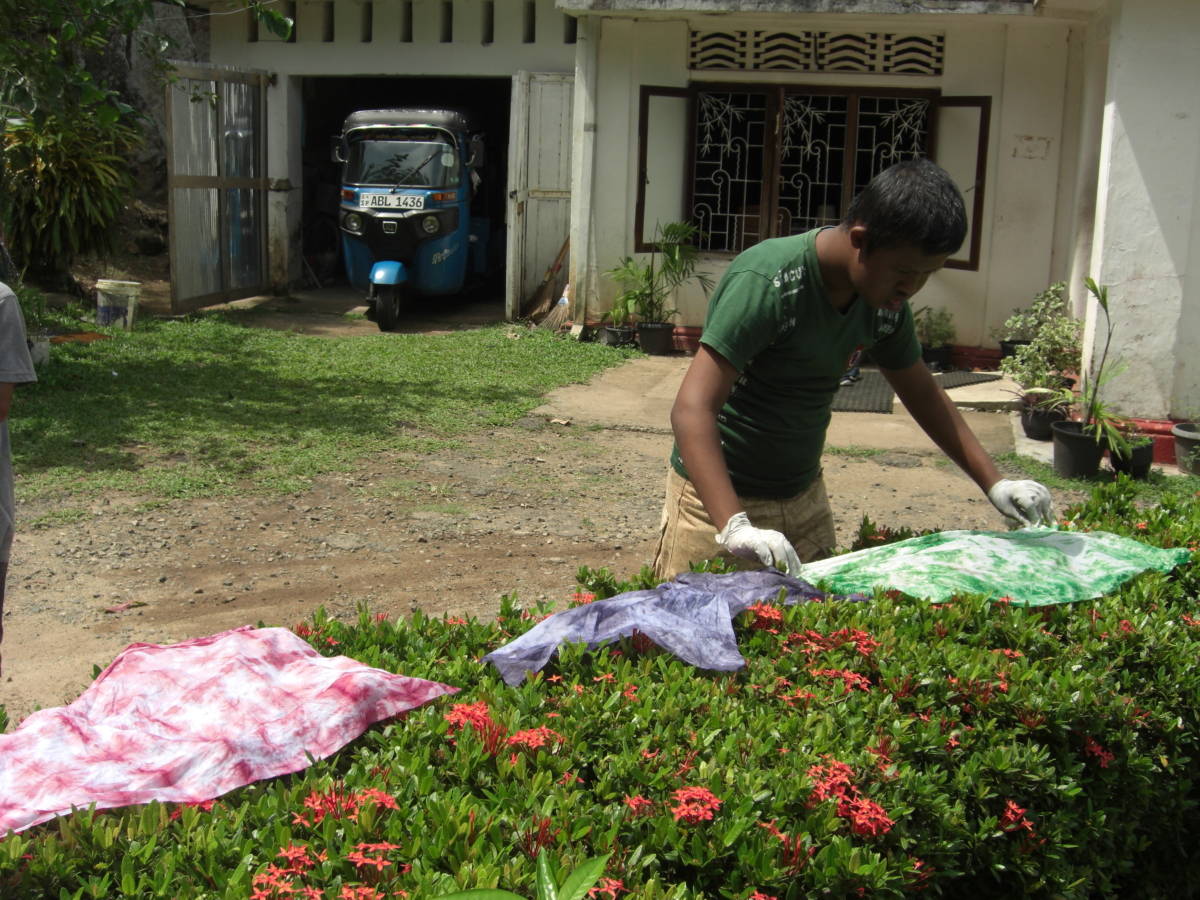 In Sri Lanka, cultural attitudes towards people with disabilities are challenging, especially in the field of education and employment. Many families with children or relatives with disabilities remain hidden and neglected. The organisation ECSAT focuses on the inclusion and equality of people with disabilities. The programmes which are recognised by the local government include education, vocational training and therapy as well as counselling services. Within the "Transforming Livelihoods and Lives" project, the foundation funded two training and skills-development programmes for people with disabilities and their families in the Galle and Matara regions between 2017 and 2021. In the first funding period, participants were trained in areas like craftwork, gardening and cooking, which gave them the opportunity to generate their own income.
In total, more than 100 young adults with disabilities benefited from this project and their lives and those of their families have been changed significantly. More than 30 people have started to earn money by making products such as cushions, rugs or paper bags. In addition, all participants have improved their social and life skills. ECSAT's previous experience shows that continuous support for the participants and their families is important even after the programme ends.
Building on experiences and results from the "Transforming Livelihoods and Lives" project the organisation has developed the follow-up project "Making Ends Meet" . The project continues to promote social entrepreneurship and income generating opportunities for young adults with disabilities. Participants which were already trained in the first funding period are now employed as teaching assistants and remain part of the project.
Current Challenges in Sri Lanka
Sri Lanka was not only severely affected by the covid pandemic but has gone through intense political turmoil. As a consequence the country has been facing a financial crisis since March 2022, with shortages of fuel, gas and food, and temporary power cuts. Public transport is limited and transport costs are high. As a result of reduced attendance at face-to-face workshops, ECSAT offered online courses and maintained personal contact with participants through home visits during this difficult time. With the support of ECSAT, some participants were still able to generate their own income, for example by opening their own vegetable shop or selling paper cards.